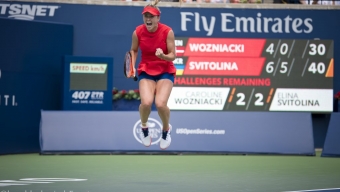 Caroline Wozniacki takes to the court in her 6th finals appearance this year but no titles to face Elina Svitolina with 5 WTA titles to date.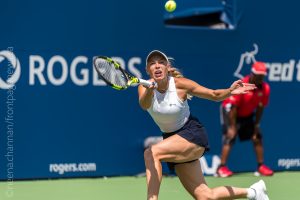 The first game with Wozniacki serving got the fans into the match, the game went to deuce and with her advantage following an 18 shot rally she held and took the lead 1-0. Svitolina serving at 40-15 is run from corner to corner with Wozniacki's blistering groundstrokes but manages to fight off the attack but manages to hold her serve for a 1-1 tie in games.
With the set tied at 4-4 and Wozniacki serving, Wozniacki appeared to hit a wall. Svitolina appearing relaxed and with her confidence rising held serve and took the set 6-4 with a total of 5 breaks of serve, 3 for Svitolina and 2 for Wozniacki.
Wozniacki serving the 1st game of the second set was taken to deuce followed by an errant forehand and net point volley winner by Svitolina is broken to go down 0-1 in games. Svitolina's depth of shot making and running Wozniacki corner to corner proves in the end to be Wozniacki's downfall.  Wozniacki was unable to stem Svitolina's attack and energy level on long rallies. With Wozniacki's unforced errors mounting and Svitolina's confidence solid as a rock, Svitolina shuts down Wozniacki to triumph at the 2017 Rogers Cup in 1 hour and 18 minutes.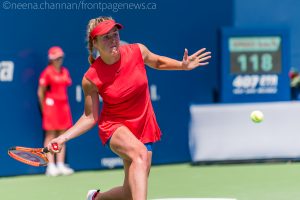 Svitolina was in total control of the game after about the mid-point of the first set.  That was the last time Wozniacki would hold a serve and unable to break lost 8 straight games.
Svitolina carried her incredible play throughout the entire tournament to take the well-deserved title as the 2017 Rogers Cup Champion beating Wozniacki 6-4 6-0 becoming the first woman to win three events at the elite Permier 5 level in the same year.  Svitolina has paved the way for potentially taking over as the world number one if results go her way in the Cincinnati Open.
Barry Kohl
Photo credit: Brian Goldschmied, Neena Channan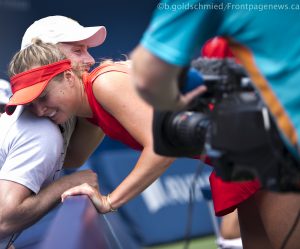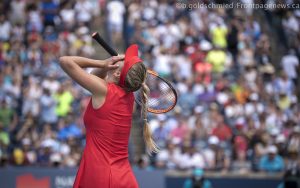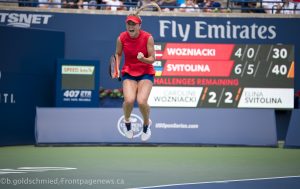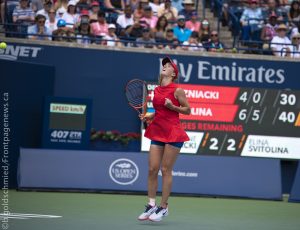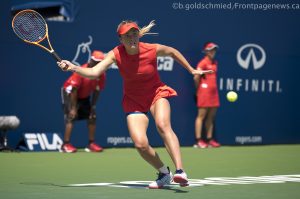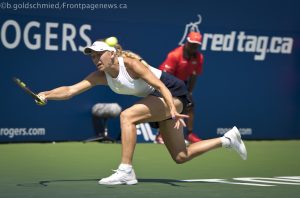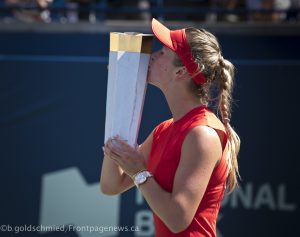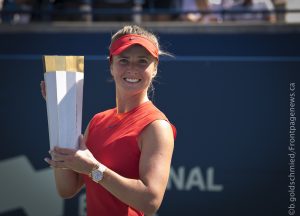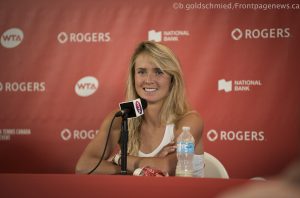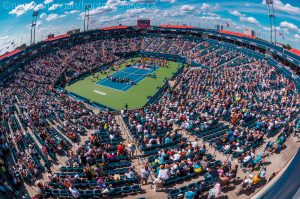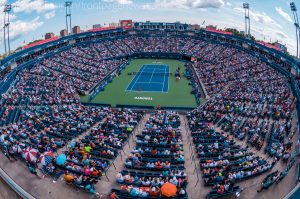 Related Articles
Share
About Author
(0) Readers Comments