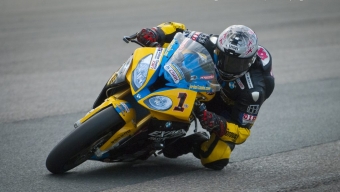 The Superbike Championship (CSBK) series rolled into the beautiful 3.9km road course of CTMP for an exciting Championship clinching weekend for each one of the 5 series involved.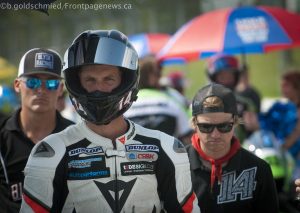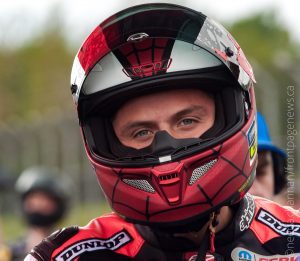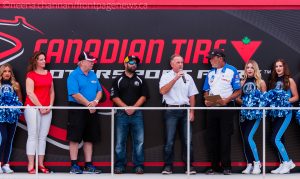 Grand Marshall for the doubleheader weekend was George Morin, Canada's first ever Superbike National Champion.  Mr. Morin was inducted into the Canadian Motorcycle Hall of Fame in 2015 following a tremendous career that included securing the first ever Canadian National Championship in 1979. Prior to that, Mr. Morin accomplished a feat that has not been matched to date – in 1977 at St Felicien, Quebec he secured championships in three different classes and retired from competition in 1982 with eight National Championships under his belt.  Mr. Morin, obviously a fan, was quoted as saying, "I am looking forward to watching such talented racers like Jordan Szoke and challengers compete for the championship."
Jordan Szoke clinched his 12th Canadian Superbike title on Saturday in the first race, and then swept the doubleheader weekend by winning an exciting race on Sunday beating Kenny Riedmann by 0.097 sec. Szoke is the most prolific winner in the history of the sport with 65 career Superbike wins. He is in the Canadian Motorsports Hall of Fame and is quickly becoming a legend.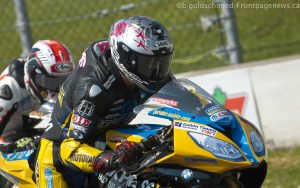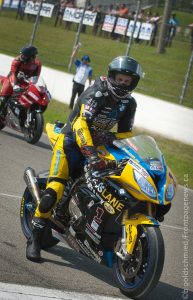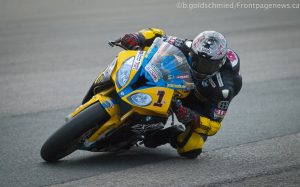 He won every race in 2015, 2016 and only Bodhi Edie has been able to beat him once this season in Grand Bend when Szoke finished second. Szoke has won every race since then and he continued the dominance for the CTMP weekend.
Szoke's wife Amy finished 2nd in the Sunday race to end the season in 4th place in the Kawasaki Ninja 300 Spec series. She battled it out with Jared Walker who finished 1st and edged out Xavier Paradis who finished 3rd, but Paradis won enough points over the weekend to wrap up the Championship win.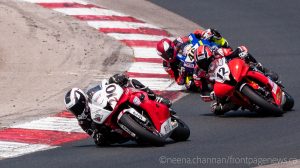 Mitch Card won both races in the Liqui Moly Pro Sport Bike Series in a hard fought battle both days beating Tomas Casas in under 2 secs each day. Casas by finishing second in both races took the series title. Crowd favourite, 20yr old Stacey Nesbitt, currently the only regular female Pro racer in CSBK national tour finished eighth both days and ended the season in 7th place.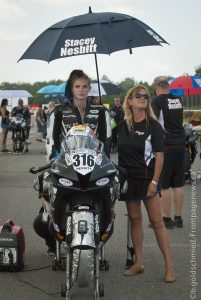 Jason Thomas also swept both races over the weekend in the Magneti Marelli Amateur Superbike races, with Quebec's Samuel Desmarais winning the series title.
In the Shoei Premium Helmets AM Sport Bike Series, Cameron Walker of Oakville swept the doubleheader and just beat out Jean-Francois Aubin in Sunday's race by 0.651 sec. Aubin finished the season winning the series title.
The Bickle Racing Invitational Lightweight was won on Saturday by Jared Walker on a Ninja 300 in 1:42.456 and won on Sunday by Richard Thompson on a Yamaha YZF-R3 in 1:41.552.  Sponsorship of the race was provided by Bickle Racing, owned by retired Pro John Bickle. The field includes Kawasaki Ninja 300 Spec racers and Yamaha's R3, 390cc KTM singles and Honda CBR250 and 300R models.
The Superbike weekend was very well attended and the fans were treated to an outstanding weekend of racing with many exciting battles in each series, the weather looked threatening on Saturday, but we lucked out in only having a 10 minute misting of rain. Sunday was a beautiful sunny day, perfect for the spectators to grab a cold one and watch some great racing.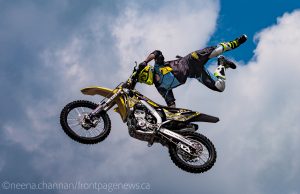 Off-track, Jordan Szoke's Extreme Show riders performed a high-adrenaline freestyle motocross show the with big air jumps performed by Evan Marshall and Ray Post.  Their show of heart stopping, crowd pleasing jumps including the Switchblade brought huge smiles to the faces of young and old.  There will be some young ones dreaming of doing those jumps themselves one day!  Helping with the festivities and cheering Evan and Ray on were the Toronto Argonauts Cheerleaders.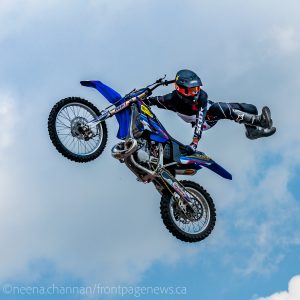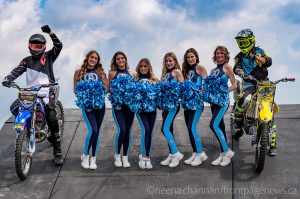 One spectator that I met at the Extreme show from Nova Scotia said that he had traveled to CTMP to see Jordan Szoke win his historic 12th Superbike title, he had nothing but praise for CTMP s
aying that "the camping for the weekend was fabulous, the track was amazing with so many different places and corners to watch the races in the shade with a cold one" and he seemed to be fully enjoying the Extreme show. I kidded him by saying that he was really here to see Jacob Shaw-O'Leary from Falmouth N.S in the Liqui Moly Pro Sport Bike races, he did admit that he was a fan but still maintained that he was at CTMP to watch history in the making.
A big Thank You to Sam Fellows, Dave Drimmie, Paiga Habibi and all the staff and volunteers at CTMP for hosting us!!!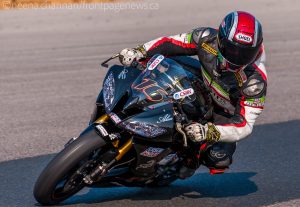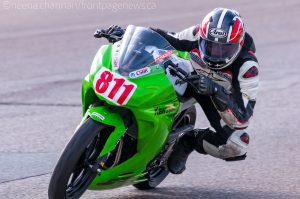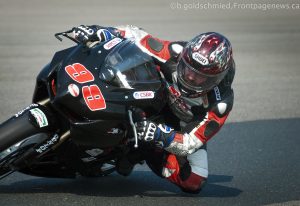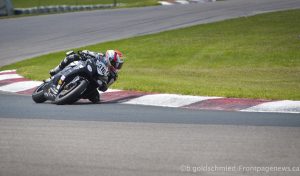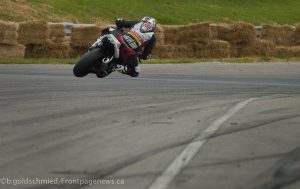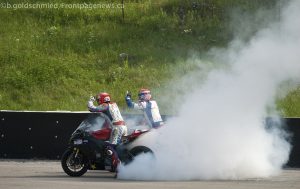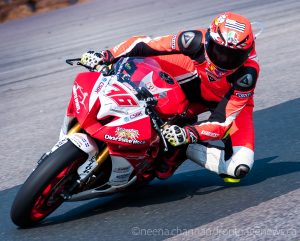 Brian Goldschmied
Photo credit: Brian Goldschmied, Neena Channan
Related Articles
Share
About Author
(1) Reader Comment