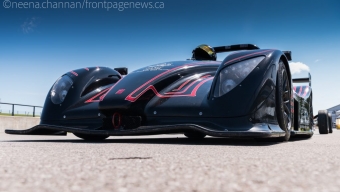 BARC (British Automobile Racing Club) put on a  full and exciting race weekend on July 28-30, 2017 at the Canadian Tire Motorsport Park (CTMP).   This was the fourth of seven events in the 2017 CASC-OR Race Ontario Championship!
This weekend we saw racing by GT Sprints, and a 2 hour GT Challenge enduro race, Formula Libre (including F1200), Toyo Tires f1600 Championship and a VARAC Classic grid.  If that wasn't enough, joining in the fun was the Challenge Car Racing group which runs previous generation Ferrari Challenge cars including F355 through the F458 models.  Something for everyone!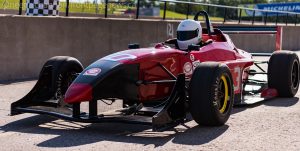 Under beautiful sunny blue skies, the smell of gasoline in the air, drivers were ready to go racing.  Scheduled for the weekend were a total of 15 races: 2 races for the Ferraris, 1 GT Challenge enduro and 3 races for each of the other series.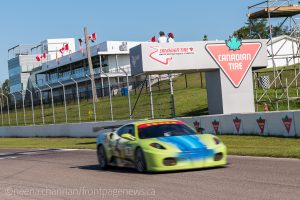 Each series had to accommodate for the heat and oil spills on track which resulted in a few spins.  A GT series Porsche dropped oil twice and another car  also lost oil on the back stretch.  Quick work by the Track Rescue Service (TRS) and pull tows by Abrams Towing allowed for racing to get underway in short order.

For the second race in a row, the Robinson Automotive Camaro driven by Sam Fellows and Jordan Robins took first place in the GT4 category Enduro this weekend and 1st place overall.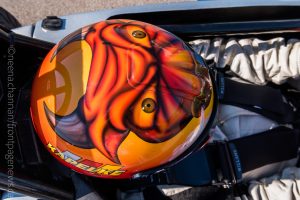 Strong showing by several drivers who ended up winning multiple races and tight battles resulted in an enjoyable weekend by all who attended.  We look forward to more racing at CTMP.  Thank you BARC
Overall winners for the races were:
GT Sprints

Roberto Sabato
Mark Mercurio (race 2 and 3)

FLibre/F1200

Bruce McIntyre
Daniel Earle (race 2 and 3)

F1600

Shane Jantzi (all 3 races)

Forza Tifosi (Ferrari)

Martin Burrowes
Phil Trigiani

GT Challenge enduro
Sam Fellows / Jordan Robinson
Classic

Tim Sanderson (race 1 and 2)
Del Bruce
Neena Channan
Photo credit: Neena Channan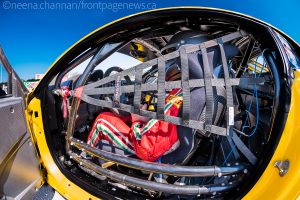 Related Articles
Share
About Author
(0) Readers Comments